CCTV Security Systems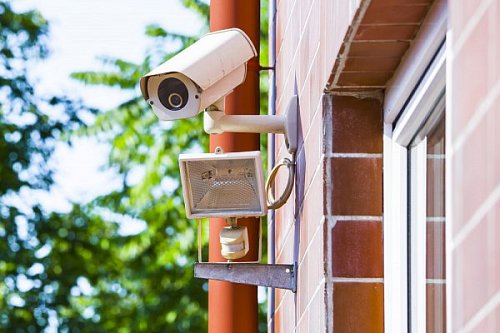 Equilibrium Risk can provide a complete CCTV security system. Whether it is for your home or business we can design and install a CCTV system that will keep what's important to you safe. No one is able to be on guard 24/7, but thanks to CCTV cameras and used in conjunction with our other security services, we can protect what matters to you.
Visible CCTV cameras are an effective deterrent against criminal activity
Integrated with TV, PC, Tablet or Smartphone
Cameras detect high definition (HD) images, with Time/Date stamp, for post incident follow up
Wired or Wireless
Full installation and maintenance included
Live or black-screen monitoring available
Integrate with Private Home Security
Integrate with Alarm Response
Since migrating our security requirements across to Equilibrium Risk we have already seen a significant reduction in the number of false call outs along with our business tenants commenting on the improved ease of setting alarms and securing their offices.
Stuart Leach - Huddersfield Rugby Union Football Club
Peace of Mind
Whether it's for your home or your business, it's comforting to know that we care about what's important to you. We passionately believe that a fully integrated layered security solution is the best way to protect your valuables. Using a visible CCTV system is an excellent deterrent to intruders. And with our top of the range cameras, we will ensure that any criminal activity is detected and recorded. Our security solutions really do give added peace of mind.
First Class Service
At Equilibrium Risk, we only employ the best technicians. Our expert staff will install the CCTV system with minimal fuss, at a time that suits you. They will ensure that everything works correctly and will provide all the information you need to use the system. We understand that there are sometime's teething issues when a new system is install, that's why we will check up on you a few days later and ensure that you are completely happy.
Monitoring Service
Equilibrium Risk provides a first class CCTV monitoring service. Uniquely, we can provide CCTV monitoring for both residential and commercial properties. Why take the risk when protecting what's important to you? CCTV monitoring is very flexible, it can be monitored out-of-hours at work, or at home when you are away on holiday. In the event of suspicious activity, our monitoring station can direct an appropriate response.
A rapid, tailored response is a vital part of any security plan. Our BS 5979 CatII monitoring station can alert one of our highly trained operators to respond or, if the incident warrants, the Police. When it comes to your safety, why take the chance?
---
If you would like more information about how Equilibrium Risk can help you, please get in touch using one of the methods below. We will be more than happy to answer any questions that you may have.