19 Reasons to Automate your Access Control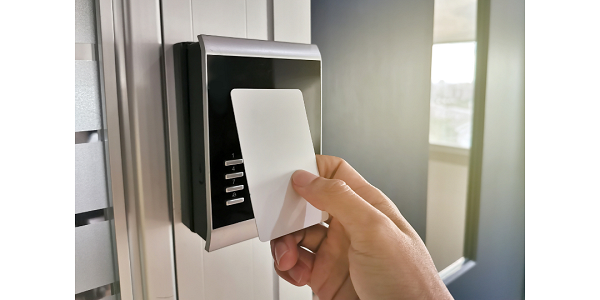 Not too long ago, access control consisted of a human being manually checking badges, and unlocking a series of locks, or barriers, or other structures.
But the costs of labour are expensive, and standards can be inconsistent. Moreover, metal keys are easy to copy, locks problematic to re-key when lost and there is no audit trail of who, where and when the access point was used.
Automating your access control function can solve these problems and save your business money.
Download our guide to access control by clicking the button below.
Download our Buyer's Guide to Access Control
Here are 19 reasons to automate your access control.
Reduce Costs – On the most part, automated access control systems are less costly than security guards.
Consistency – automated access control systems will run on a consistent level of performance.
Agile Working – a single system can be used across several sites, allowing you to supply mobility from one site to another.
Health & Safety at Work – Automated access control systems can ensure that only trained staff, who are aware if the risks, can enter a hazardous area.
Personal Safety – limiting access into work areas, and parking, can reduce the risk of robbery or assault, especially in quite hours.
Grouping – automated access control can supply specific access to groups of people rather than individuals, making it easier to control.
Detection – An automated access control system can immediately notify of an attempt to pass through the access control point.
Efficiency – Using proximity readers can significantly speed up throughput of a control point.
Emergencies – An automated access control system can supply an instant record of who is on site and where.
Accountability – Automated access control can produce reports on where employees have been around the facility to ensure employees follow policies and procedures.
Investigations – The audit trail can be used in investigations following an incident.
Protecting Assets – Integrated with RFID tags, automated access control can track inventory and ensure important assets don't leave the facility in the wrong hands.
FM – Automated access control can regulate heating, ventilation, amongst others, and can automatically open doors for emergency exit.
Cancellation – Cards that have been lost or stolen can be cancelled at once. In addition, access privileges can be instantly removed or amended if an employee leaves or changes department.
Delete or Replace – If a member of staff leaves, or a card is lost, this can be simply managed, avoiding the need to change locks.
Remove Human Failings – Automated access controls systems are not subject to human failings, weaknesses, or temptations, such as bribery, favouritism, turning a blind eye or bullying).
Integration – Using IP, automated access control can be integrated with the IT infrastructure, building protection systems, CCTV systems etc.
Multi – Tenant Buildings – Each tenant can have an individual reports for their floor or suite, reducing running costs and improving building safety.
Multi Factor Authentication – Automated access control can be integrated with multi factor authentication to authenticate the users.
Automating your access control function allows for technology to perform basic lock and key functions but can also set up and control specific access procedures for each person and each door with a facility. It can also be easily adapted to changing circumstances such as employee turnover, temporary employees and contractors.
If you would like more information about automating your access control, please get in touch.