Addressing the Needs of Yorkshire's Cyber Security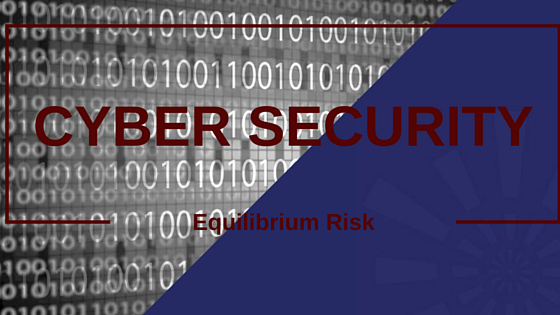 A Huddersfield-based Security and Risk Management Company is making waves throughout the security industry.
Equilibrium Risk recently spoke to members of the British Insurance Brokers' Association at the Yorkshire & Northern Regional Knowledge Forum Tour 2015. As a young, but industry-leading company, they gave advice on how to reduce the risk of a cyber attack and how to protect electronically, and physically, held data.
Headed up by Jason Donaldson and Luke Appleby, Equilibrium Risk provide comprehensive services including but not exclusive of confidential waste disposal, cyber security, information security, personal protection and alarm response.
The conference, held in the Leeds United Banqueting Suites at Elland Road was an opportunity for insurance companies and their staff to improve their knowledge about understanding why cyber attacks happen and how to tackle them.
With recent national events, such as the TalkTalk and Sony Pictures cyber attacks, it has become vital for companies to understand why and how hackers strike, in order to tackle threats to privately held information. There may be a number of reasons for online hacking, such as financial or commercial gain, but also may simply be down to disgruntled employees.
With cyber hacking comes the risk of the loss of data and customer dissatisfaction, which puts businesses at risk of negative press. There has never been a better time to think about business cyber security. Equilibrium Risk can provide confidence to a business with their comprehensive list of services, including cyber solutions, cyber intelligence, audits and surveys, penetration testing, cyber forensics, and training and qualifications.
Jason Donaldson, Head of Operations added: 'The threats modern businesses face is growing in number and constantly evolving. The security landscape now incorporates the physical and the virtual world. Failing to recognise this will leave businesses exposed to unnecessary risk. The repercussions of getting it wrong are widely publicised. Businesses of all sizes need to ensure they are protected no matter what the threat.'