All you Need to Know About Protecting your Home with CCTV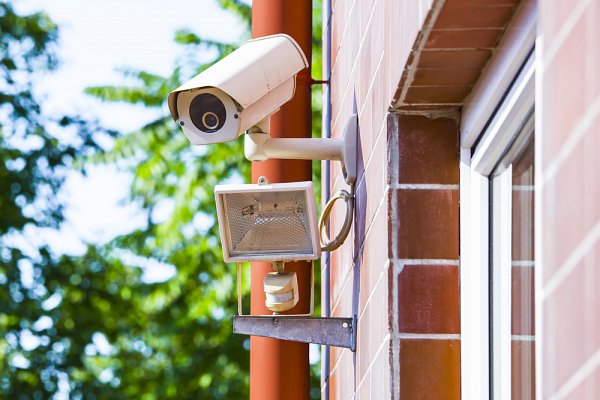 Did you know an individual in the UK has the right to protect their domestic property using CCTV?
A closed circuit television system (CCTV) is a very effective method of crime prevention; protecting families, homes and assets against criminals, vandals and anti-social behaviour.
Installing CCTV is also a practical way of reducing crime in your local area, as criminals become particularly aware of the growing presence of personal CCTV systems.
Protecting your domestic property against acts of crime is important to many households nationwide and a CCTV system could be the most cost-effective way to do this. Not only does CCTV provide peace of mind but it can also reduce home insurance rates as a result of increased security measures.
According to official statistics, a staggering 3 in 100 homes were victims of household burglaries last year. This could be significantly reduced with a fully integrated, layered security solution that includes CCTV.
Research has shown that not only does CCTV deter intruders, it also helps to identify and catch the offender at a much quicker rate. With access to high definition (HD) images and time/date stamps, post incident follow ups become a much simpler process.
A personal CCTV system offers flexibility and the opportunity to monitor a property whilst away or at home. It can also be used in conjunction with a TV, PC, tablet or smartphone, enabling the user to access the system remotely.
However, it is worth noting that a physical response is required in order for an electronic detection system to work; the system is only as good as the response it generates. With this in mind, it is often more effective to incorporate a variety of key security measures to ensure a fully functioning security system.
When installing CCTV around your home, it is important to ensure that the equipment is out of reach of intruders, to avoid being tampered with. It is also essential to place it well away from any obstructions such as greenery or objects that may affect the capturing of clear images.
As a responsible CCTV user you should also check that your system does not overlook a neighbouring property or public space in order to avoid an invasion of privacy. The inappropriate use of cameras is illegal and could have severe consequences.
If you need help making sense of a cost-effective and reliable security system for your home, get in touch today.