Brownouts: How Will it Affect the Security of your Business?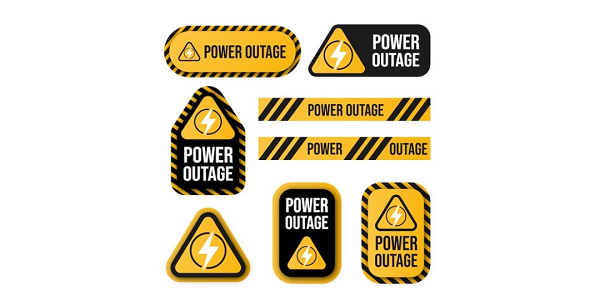 Despite the fact that the National Grid constantly strives to match electrical production with demand and keep the electrical grid operational, certain uncontrollable events like severe weather, a sudden increase in demand or, as has recently hit the news, a loss of gas supply can affect supply.
What is a Brownout?
Brownouts are caused when the National Grid restricts the flow of electricity to certain areas to prevent a blackout. A blackout is a large-scale interruption of service.
The National Grid has recently cautioned that British homes and businesses may experience up to three hours of electricity cut offs this winter if gas supplies become extremely scarce. Despite the fact that such an event is unlikely, the National Grid said supply interruptions might occur if the energy crisis worsened.
Customers would be notified in advance of any cuts, which are likely to occur at peak periods.
Download our Guide to Protecting Buildings Here
Will your Security Systems keep working in a Brownout?
You may feel especially vulnerable when a power outage occurs. A brownout can cause all sorts of problems. Your security system may not operate properly if it shuts off as a result of a brownout, for a variety of reasons.
Whether you have a simple system or a more sophisticated one, there's no simple answer to whether it will keep working in a brownout. The answer will depend on the type of communication used and the power needs of the security system.
By understanding the power and communication requirements of your security system, you'll know what to expect in a brownout.
A device using Wi-Fi that is not backed up by a battery may go offline when power is lost. To avoid this scenario, it is important to keep them in range of a Wi-Fi router and close to a battery back-up. The battery backup ensures that devices that use Wi-Fi to communicate with security systems, cloud storage, and apps don't go offline.
In addition to the power requirement, Wi-Fi routers and modems also use minimal amounts of power to receive and broadcast signals. When the power is cut off, Wi-Fi and other security devices that rely on it won't work automatically.
Download our Guide to Intruder Alarms Here
Mesh networks provided by Z-Wave are reliable for local communication. Z-Wave (and ZigBee) technology uses the same basic signal as your Wi-Fi—radio waves. Z-Wave differs from Wi-Fi in two ways. First, the signals are transmitted at a different frequency than Wi-Fi. Second, Z-Wave signals are transmitted from individual smart devices directly to the system's control panel/hub rather than through a modem. The devices do not depend on a router keeping power, so this method does not involve the Internet. As a result, battery-powered Z-Wave devices, such as light bulbs, can communicate with each other during a blackout.
Despite being outdated and being phased out, landlines still function in security systems. A landline connection is low-tech and can be cut. Although a landline will operate without power, it is vulnerable to being cut and will not function. Burglars have revealed that severing the telephone line is one of their go-to tactics for disabling a security system.
Systems that communicate via cellular signals will still function even if the power goes out. If a cellular signal is available, a security system control panel powered by a battery backup will continue to operate during a power outage. Cellular security systems are extremely reliable for a number of reasons, including their inability to be defeated with wire cutters and their reliability.
Download our CCTV Checklist Here
Cameras require an internet connection with high bandwidth to support the huge amount of power they consume. Therefore, in order to maintain the camera feed running, you must have backup power supplies for each camera as well as the Wi-Fi router and modem. Backup battery packs are available for purchase, and some routers have internal backup batteries. Some cameras may stay on for a few hours if their usage is moderate and the backup battery's capacity is large. Generators (or multiple/big batteries) are required for long-term power.
Your access control system will continue to function even if your building loses power. In an emergency power outage, the backup system will keep your access control system running. If the battery backup system can't handle the system in a prolonged power outage, you will need to access your building using physical keys. Once the power is restored, your access control system should resume functioning as normal.
Download our Access Control Buyer's Checklist Here
Power outages, whether caused by the National Grid or severe weather, can make life difficult. A security system will continue to function properly during a blackout if it is properly designed - even if it is out of power for up to 24 hours. You can use a generator to keep your cameras working during an average power outage, or you can opt for a backup battery for both your cameras and your Wi-Fi router and modem.
If you would like to know more, please get in touch.