Case Study: Protecting Commercial Properties Against Burglaries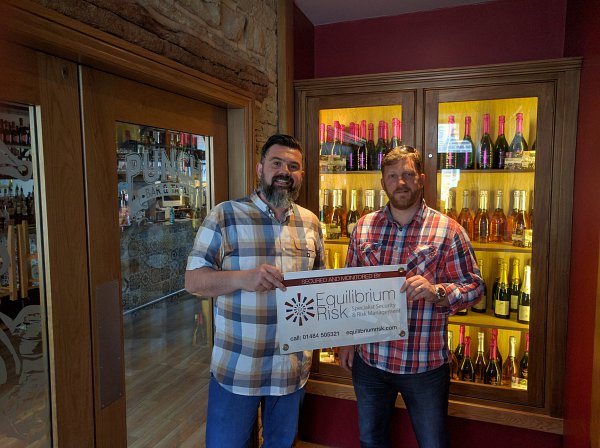 Law enforcement agencies have recently expressed a concern about the increase in repeat burglaries on commercial properties. Statistics have shown that over three quarters of all burglaries committed, are second, third and sometimes fourth attacks on the same business, over the course of a year.
But what can a business do about it?
To prevent a burglary from happening there are a number of fundamental processes that can be put in place. However, a comprehensive security analysis is required in the first instance, to identify the key elements on the security spectrum that are required for protecting a specific business. Factors such as location, layout, size and number of employees will affect the implementation of your security system.
Just under two months ago we were approached by popular bar and eatery, Punch Bar & Tapas to conduct a full security analysis and assist in the protection of their business premises.
The decision to protect their assets had been sparked due to a number of recent burglaries which had taken place in the area in which they operate.
Unfortunately, a local butcher's store, a shoe retailer and Punch Bar & Tapas had fallen victim to criminal attacks and as a result had suffered from considerable cash loss and damage to the premises.
Keen to avoid any further attacks, Punch Bar & Tapas worked with Equilibirum Risk to secure their premises against any future burglaries.
More than happy to offer our expertise, we set about considering the method in which the criminals had gained access to the property. It was revealed that the thieves had destroyed the rear window of Punch Bar & Tapas and as a result an intruder alarm had been activated.
This alone was not enough to deter the offenders, who waited around 20 minutes to ensure there were no members of staff likely to turn up to investigate the situation. After discovering there were no security plans in place, the thieves entered the establishment and stripped the business of any cash stored on the premises.
The fact that Punch Bar & Tapas had an intruder alarm fitted was not enough to ensure a reliable security procedure. The alarm had informed the key holders, who at that time was the owners, but unfortunately no one had responded in time.
This scenario can happen quite frequently if business owners are away or on holiday and there is nobody to monitor and ensure the safeguarding of a business.
In order to provide complete protection for the Punch Bar & Tapas, we installed a newer, more effective intruder alarm system which will be continuously monitored by a central station. Equilibrium Risk are also now the trusted key holders for the property which means that if an alarm was to go off, we would respond and arrive at the property in under 20 minutes.
Consequently, Punch Bar & Tapas has lowered its insurance premiums and the company is now provided with peace of mind, as their business and employees are safe from harm.
Commenting on the recent security analysis and alarm installation, Punch Bar & Tapas owner, Wayne Roddis stated:
'The alarm installation and key holding service that we received from Equilibrium Risk will benefit Punch Bar and Tapas greatly as we now know we are in the hands of reliable professionals. That kind of peace of mind is invaluable.'