Case Study: Safeguarding Businesses with Professional Key Holding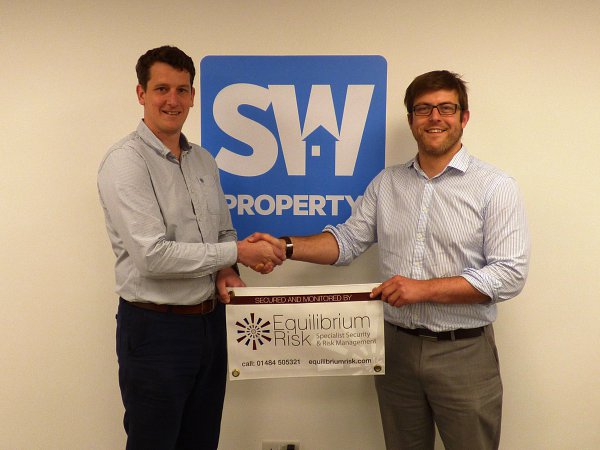 Keyholding is the act of keeping a spare key to a residential or commercial premises. A professional keyholding service will protect a business and its staff against unnecessary risks, costs and inconvenience, allowing for a rapid response to burglar or intruder alarm activations.
Keyholding ultimately provides a business with peace of mind and also the added possibility of reduced insurance premiums.
Finding a trustworthy keyholder is an integral part of running a successful business. An increased number of business leaders now understand the significant risks presented with designating their own staff as keyholders.
For this reason, organisations now opt to outsource key holding services to a qualified security company, such as Equilibrium Risk.
Equilibrium Risk monitors properties 24/7, across a variety of business sectors and if any disturbances occur they are investigated immediately, reducing the risk of criminal activity, burglary, theft and vandalism.
Family-run, Estate agency, SW Property recently approached Equilibrium Risk with the request of supplying their business premises with a sophisticated alarm system and secure key holding service.
Open seven days a week and operating throughout Halifax, Huddersfield, Brighouse and the surrounding areas, SW Property rely heavily on the equipment and information stored on site. For this reason, it was essential that the business put contingency plans in place to protect itself and its assets against criminal threat.
Commenting on the work conducted by Equilibrium Risk, Director of SW Property, Jonathan Coates stated:
"Equilibrium Risk came highly recommended to us. After our initial meeting, it became quite clear that the team had a wealth of experience and as a result, we felt very confident in their abilities. Equilibrium Risk are polite, professional and thorough in their approach. Both ourselves and our clients now feel very assured that we are safe and that our information and property is fully protected."   Equilibrium Risk employees are fully CRB/DBS checked and licensed to the highest SIA standards. If an incident occurs Equilibrium Risk liase with the relevant local authorities on a businesses behalf and ensure the building is 100% safe and secure before leaving the property. Additionally, a comprehensive post incident report is prepared, outlining the relevant information for a businesses records.
Due to their unique licensing, Equilibrium Risk are able to work very discreetly, responding to volatile situations without uniforms or branded vehicles. This reduces the risk of any unwanted attention being drawn to an already hazardous situation.
If you would like more information about how Equilibrium Risk's professional keyholding and alarm response services can protect your business, please get in touch today.