COVID-19: Return to Work Checklist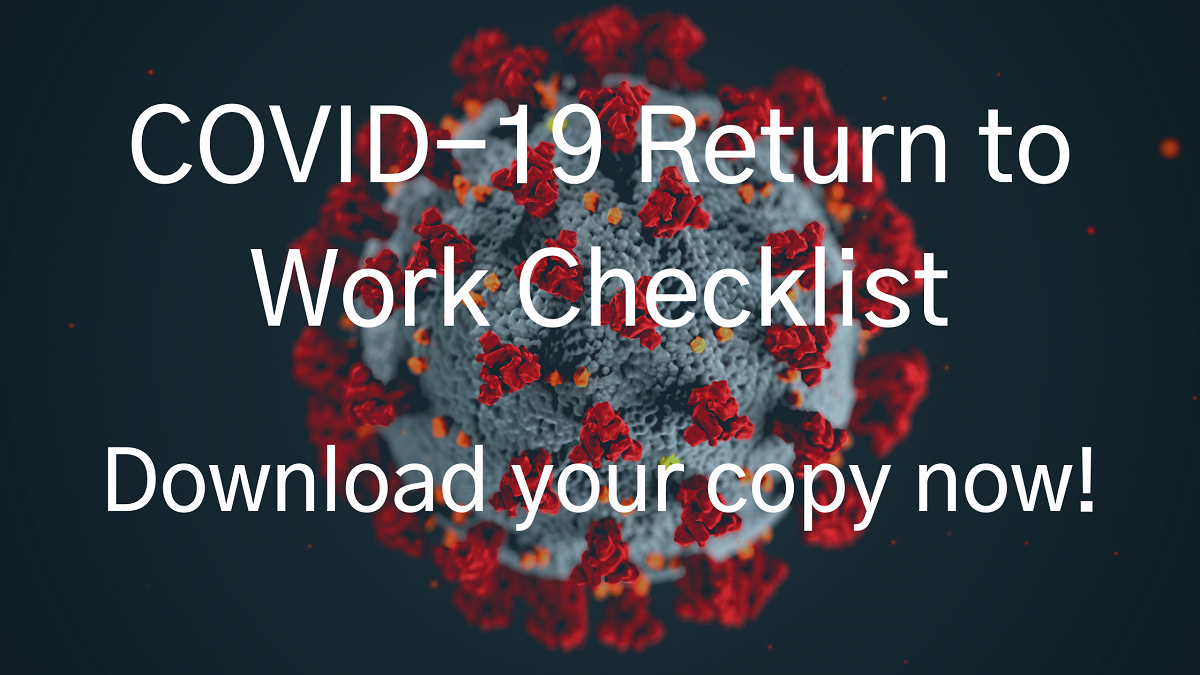 The fight against the spread of COVID-19 continues and teeters in the balance. Without a vaccine, the spread of coronavirus threatens to continue indefinitely.
Despite this, businesses must find away of operating in this environment, or risk closure. Our aim is to provide a safe and secure environment for a business to operate, continue to pursue opportunities and grow.
To further enhance our COVID-19 Compliance Officer services, we have created this return to work checklist to provide some advice and guidance for businesses that will allow them to continue operating in a safe and secure way.
Our Return to Work Checklist provides advice and guidance on::
What a COVID-19 Compliance Officer is
Whether you require a COVID-19 Compliance Officer
Guidance on Policies that you should have in you workplace
Guidance on bringing employees back to work
A checklist of what you should have in place.
Guidance on managing communal areas
A list of employee responsibilities
Guidelines for observing proper hygiene in the workplace
Advice for high risk areas
Advice for managing meetings and the office environment
To download this exclusive guidance, fill in the form below.