Equilibrium Risk to Exhibit at Advanced Engineering 2022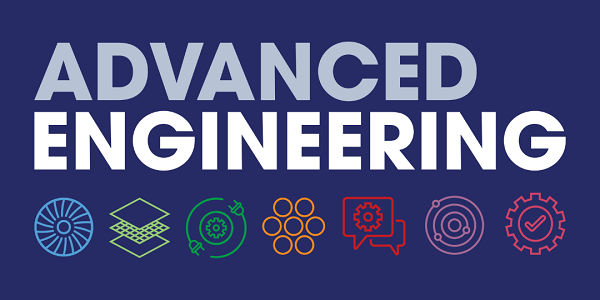 We are thoroughly elated to reveal that we will be exhibiting at Advanced Engineering alongside some of our fellow members of ConeX.
Now in its 13th year, Advanced Engineering celebrates innovation, collaboration and sustainability within the manufacturing and engineering industries. Professionals from all sectors can network, learn, and discover innovative new solutions and suppliers from the supply chain across two action packed days.
Held at the NEC in Birmingham across the 2nd and 3rd of November 2022, the event features 7 show zones, 4 forums, thousands of engineering professionals with over 400 cutting edge exhibitors.
Equilibrium Risk will take its place amongst other members of the ConeX Portal on Stand F120. For more information about ConeX, look here.
Luke Appleby, Director of Equilibrium Risk, said, "We are delighted to be exhibiting at Advance Engineering this year. Advanced Engineering is the leading UK manufacturing and engineering supply chain event, and it is a great opportunity to meet, network and discover the latest technologies.
Doing it alongside our friends from ConeX is a bonus. Like the Advanced Engineering show itself, ConeX is a celebration of collaboration, and we are delighted to be invited to take a spot on the stand."
Other members of ConeX who will be exhibiting, include:
Nano Electronic Services, who have over 30 years industry experience in component distribution, kitting and PCB assembly. And boast a unique approach to manufacturing.
m-cnc Engineering, are a CNC machining and engineering company that has achieved an enviable reputation of producing quality, precision engineered components for the prestigious aerospace, motorsport, security & defence and oil & gas sectors.
Equitus Engineering has a vision to make a better engineered world by helping people excel at what they do. They offer high end engineering services that are a perfect complement to today's high-tech industries.
PLUS Automation help #MakeSenseofSensors they can improve machinery performance, solve applications, or save money. They are the UK distributors for Contrinex, ReeR & Satron.
Structural Evolution specialises in the product development of advanced composite, steel, and thermoplastic structures. Their design knowledge extends to the civil, marine, and energy markets. They strive to support their clients to sustainably develop concets to reality.
And lastly, Sam Baynham, Director at ConeX, said, "The manufacturing sector in the UK contributes almost £200 billion into the UK economy. 99% of companies in the sector are SME's. Yet, we are not always heard and supported. At ConeX we work primarily with this 99%, by building a strong collaborative community we give the SME sector that chance to stand out.
Across the UK, manufacturing companies have continued to show resilience to the toughest of challenges. We need to connect them, celebrate and encourage collaboration, build relationships, and support projects… and this is what we've done with ConeX, we've provided a platform where collaboration is possible, forge connections with likeminded individuals and supported multiple projects on their journey.
And there is no better way to showcase this than at Advanced Engineering in 2022, here you will meet our community and see some of the fantastic projects you may not usually see in the mainstream media."
If you would like to come along to Advanced Engineering, you can book your place here.