Events Announced
The next couple of months promises to be a busy period for Equilibrium Risk with 2 events planned. The first is the Understanding your Security Risk workshop being held on the 25th September, the second is a seminar being held on the 2nd October as part of Huddersfield Business Week- Modern Protection in a Modern, Connected World.
These events continue to cement Equilibrium Risk's aim of helping business growth through effective, balanced security.
The Understanding your Security Risk workshop is run in collaboration with the Mid-Yorkshire Chamber of Commerce (MYCCI). It is the third one that has been run this year and promises to be another well-attended event. It will be held between 9 am and 12 pm in the MYCCI offices- off Bradley Road in Huddersfield, HD2 1GQ.
Equilibrium Risk is also hosting a joint seminar with insurance partner Ravenhall Risk as part of the inaugural Huddersfield Business Week. The seminar will take place in Lockwood Park, home of Huddersfield Rugby Football Union- HD4 6EN and promises to be a bonanza of information about what business can do pre and post a security incident.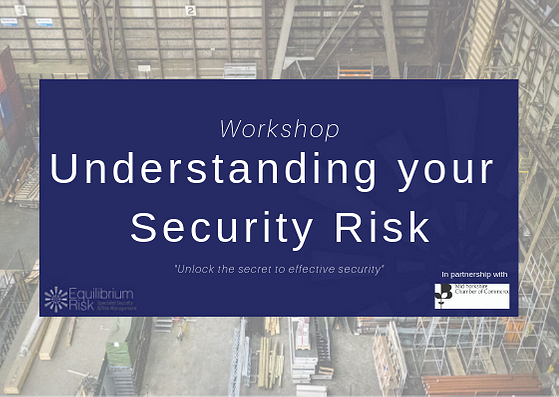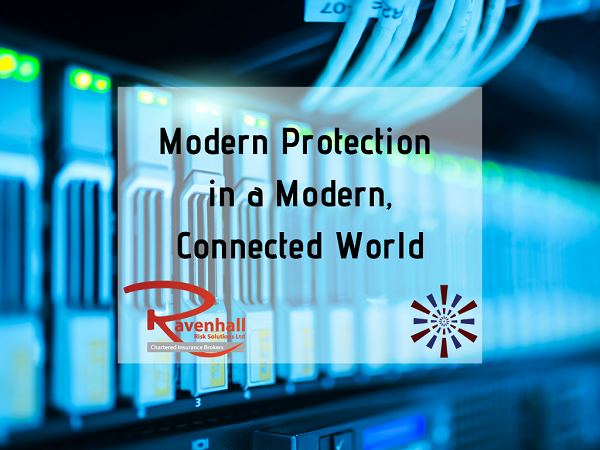 Equilibrium Risk is intent on helping business owners make better decisions about security by providing accurate and useful information. According to CPO magazine, 50% of all cyber-attacks in 2019 are targeted at small business, so there has never been a better time to fully understand what your options are.
Understanding the risks your business faces is vital in achieving effective security. The workshops help business owners, particularly manufacturers who are looking to automate more of their operations, identify what assets in their business need protecting, what threats there are against those assets and assesses how vulnerable each asset is to attack. Each analysis is individual to every business and allows for detailed security planning.
Run as part of the Huddersfield Business Week, the seminar promises to be a fantastic morning of information about protecting your business effectively. Huddersfield Business Week has been organised by local marketing agency KC Communications, with events running throughout the whole week and across the region. Partnering with insurance company Ravenhall Risk for the second time, the seminar will provide expert information about what steps you can take to protect your business and what steps you can take after a security incident.
Previous attendees of the workshop have said:
"A complex subject that is broken down to manageable, practical sections." – Kerry, Winder Power.
"It was well delivered and very informative" – Steve, SMP Training.
Luke, Director at Equilibrium Risk said, "I am really looking forward to the next couple of months and what promises to be a busy but rewarding period for Equilibrium Risk."
"I am excited to be working with the Chamber of Commerce again. They are a great partner and have really supported us over the last few years. The workshop, we run with them, has been well received and I have no doubt it will continue to be so"
"Working with Neil at Ravenhall is always a pleasure; his knowledge is second to none and he doesn't fail to bring a smile to the room. I'm sure it will be a well-attended event."
"Laying on these events free of charge really highlights our aim of supporting business to grow through effective and balance security."
To book your place on either of these events, simply click the links below.
Understanding your Security Risk
Modern Protection in a Modern, Connected World