Good Vs Bad Access Control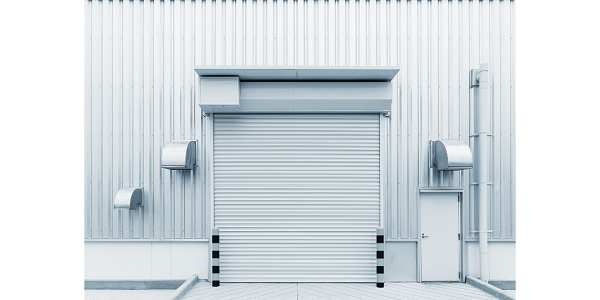 In the modern world, we encounter access control systems of different types in all walks of life. From fobs for office spaces or hotels, to fingerprint phone scanners, to gates used to control access in or out of a building.
We could be forgiven for not even realising that some of these systems, which we take for granted, are access control systems, such is the widespread nature of them!
As a concept, access control systems are basically what it says on the tin: they are systems of varying types and technologies which are used to control access to certain areas through either granting or denying entry to a lock or door or other entry/exit location.
In this blog, we go through some of the good and bad things about access control systems.
Download our Guide to Access Control Here
Benefits of 'good' access control
Limit External Access - having an access control system can help to reduce the likelihood of a security breach from outside.
Reduce Internal Threats – with well implemented access control systems, you will be able to grant access to different staff in various areas. This means you can ensure users only have access to what they need.
Control Access Times - depending on your system, you can limit when users have access. For example, if someone is not on shift, you can deny access and vice versa. Keeping you in control and security tight.
Interoperability – An integrated system can reduce costs and provide a quicker return on investment by eliminating costly manual processes.
Visitor Permissions - if you are a business that needs to grant temporary access or has a lot of visitors coming in and out, access control can offer a viable solution. Most systems give easy ways to grant visitors permission or give temporary access.
'Bad' approaches to access control
When utilised correctly, access control can be an effective layer of security to help protect your business. Unfortunately, businesses and people do not always choose the right access control system or take the right approach to access control.
Critical areas and zoning – in theory access management is easy to achieve. However, often zoning into "controlled" and "public" areas isn't enough. A more rigorous application of the principles of layered protection should be employed.
Adding Value – Often access control places an over reliance on layers of boundary security. It is important to view the 'space' between each boundary as a layer of protection. Staff & visitors should wear prominent identification badges with a staff culture of 'challenging' any visitor they do not recognise.
Emergencies – Where there is a requirement for a means of escape in an emergency, it should not rely on the operation of the automated access control system. Instead, emergency exits should be provided by human operation at portals.
Partial System – access management is based on the presumption that the boundary of the space is secure and that every access point is controlled. Failure in either will result in incomplete access management.
If you would like more specific advice, please get in touch.