Guidance on the Use of Security Cameras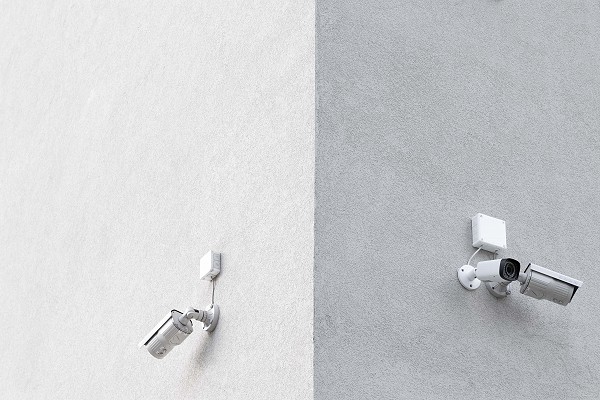 I have written several blogs about security cameras or CCTV, recently. The imaginatively named, "Using CCTV to protect your business" was written to give advice on using CCTV effectively. I gave 5 tips to make the most of the CCTV in your business. More recently, I wrote about the changing nature of CCTV- "The CCTV camera is dead…"
But security cameras, or Video Surveillance Systems, to use their Sunday name, is a big subject with a lot of things to consider if you are thinking about using it as part of your security plan. As I have mentioned in my previous blogs, simply putting up a camera in the hope of stopping criminal activity is not going to work. A more detail approach needs to be made if the system is going to achieve what you want it to and see a return on that investment.
So, I have decided to dedicate a series of blogs to the humble surveillance system. The series has been organised to provide you with the basic information so that you can make an informed decision about buying and using surveillance cameras in your business.
The series is focused around 6 stages required to achieve success.
Defining your Problem
The first blog will be about understanding the need for a surveillance camera. What is the problem you are trying to solve? Understanding the problem will help you define the purpose of the system. It is worth saying here that we are running a series of workshops around understanding security problems, you can read about them here.
Defining your Need
What do you need your surveillance system to achieve? An effective system is one that meets your needs and solves your security problems. It should do it reliably and continue to do it for as long as you need (5-10 years). A clearly defined operational requirement will ensure that your surveillance system is suitable to task and does everything you need it to do.
Data Protection Impact Assessment
As we all know, there have been some big changes to the Data Protection Legislation recently, not least of all the GDPR which carries some hefty fines. According to the surveillance code of practice, most surveillance camera systems, there is a mandatory requirement to do Data Protection Impact Assessment. We will provide more information about this area of surveillance.
Using Images as Evidence
If you intend your surveillance system images to be used for evidence, you will need to put in place some technical and administrative processes that can assure the integrity of your system. I will provide some guidance on this subject.
Choosing the Right Installer
Surveillance camera systems can be expensive. So, you need to make sure you know what you are getting for your investment and that you have selected the right service provider who can meet your needs. I will discuss standards and certifications around surveillance systems as well as things to look out for when requesting proposals.
Operating & Maintaining your System
All the hard work has been done, now it is just a case of operating the system and maintaining it so that it continues to meet your needs. The last blog in the series will cover things to expect and look out for to ensure you get a return on your investment.
I hope you find the series of interest and useful. It is always our aim to better educate our customers around the use of security measures. If you are thinking of installing a surveillance system or have any questions, please get in touch. We are more than happy to help.
Luke