Keeping Lindley's Businesses Safe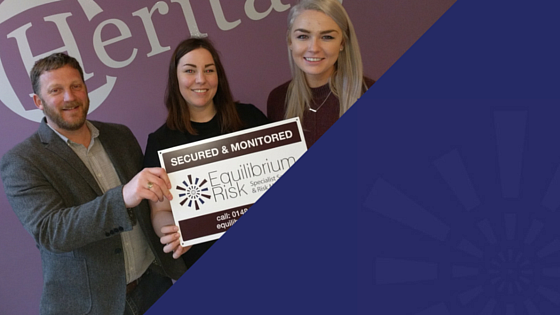 We all know or have heard of Heritage Exchange, it is a well known landmark. It is located in a prime spot in Lindley, and since it's refurbishment about 6 years ago, it has been a very busy and popular place. It is an office space, a home, a meeting place, a gym, and even an apartment. In short, it is a lot of things to a lot of people. This leaves for a complex security environment.
Danielle, the manager at Heritage, was well aware of the risks: "Personally, I found it very difficult to have to ask staff to be on call for if the alarms should sound in the building. I felt as if I was putting them at risk expecting to attend what could potentially be a dangerous situation."
An unsafe environment can have a detrimental effect on any business. It can destroy staff morale, ruin professional reputation and ultimately kill the business. Having a robust security solution is a must. "After meeting Luke and Jason at networking event, we realised that they offered a unique service in this area, and certainly one we felt we could benefit from. The service that Equilibrium Risk offer to us is on a 'just in case' basis, but we sleep much more soundly knowing that we can call upon their years of experience and expertise if the worst happened."
It is a pleasure for us to work with Heritage Exchange to help provide a safe environment for all of their clients and customers. "Equilibrium Risk take all the worry away, and I can be sure that our buildings, and more importantly, our staff here are safe."
If you would like to know how we can help keep you or your business safe, then please get in touch.
Luke
01484 505321