Looking after the Media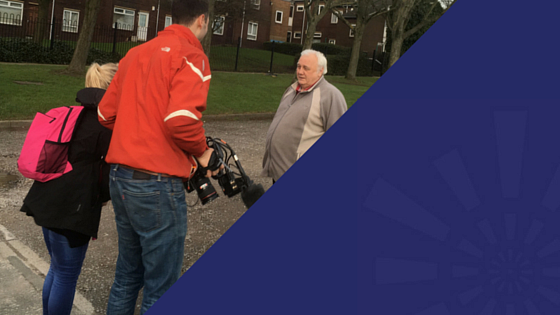 Equilibrium Risk was requested to provide media protection to a camera crew working in and around East Ward Labour Club in Bradford. The media crew, working as part of a popular show, were investigating reports and complaints about uninvited neighbours. A family of travelers had made themselves at home in the grounds owned by the club.
The reports were that the travelers had been intimidate the locals with hostile behaviour. Anyone approaching the site, or even trying to speak to the 'new neighbours', were threatened, the reports said. They had, reportedly, even used their own human waste to throw at the front door of East Ward Labour Club. The complaints went on to describe how they were even leaving their domestic waste around the site and surrounding area.
This kind of anti-social behaviour makes the environment hostile for everyone nearby. It is particularly hostile for the camera crew as they report on the issue and attempt to interview the travelers. Luckily for all involved, Equilibrium Risk has the experience, training and licencing to deal with the issue. The Close Protection licence we hold, means we are best placed to provide the protection that's needed. Most security guards have to wear a uniform with a visible license. With our specialist licensing, we can remain in normal clothing and operate as part of the crew, acting discreetly, which can help to prevent a situation from escalating unnecessarily.
This task was about more than security, it was about understanding the threats, the risks and the vulnerabilities and taking actions to mitigate those risks. In those environments you make plans to mitigate the risks but sometimes a situation can change extremely quickly, especially when emotions are involved, and decisions have to be made on the spot. Those instances only happen about 10% of the time, but it's that 10% that makes the difference.
Equilibrium Risk only employs operators who have worked in the Military or Police service, those individuals who have the experience and can plan for the 90% but act for the 10%.
Jason