Reflecting on Success: A Resounding Webinar on Drones in Manufacturing Security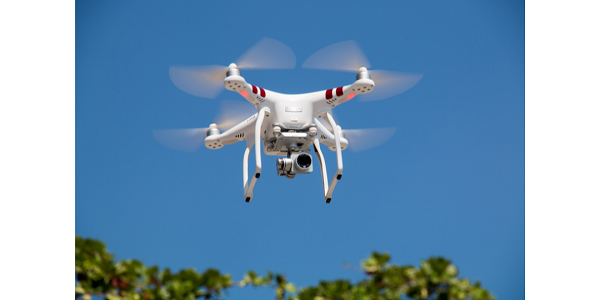 We are thrilled to share our excitement as we look back on the resounding success of our recent webinar, "Unlocking the Future: Harnessing the Power of Drones in Manufacturing Security." The event, held on 20th July, surpassed all expectations, drawing an enthusiastic audience of manufacturing professionals, security experts, and technology enthusiasts eager to explore the potential of drone technology in securing manufacturing facilities.
Hosted by Martin Twigg, a distinguished expert in the field of drones in security, the webinar offered a deep dive into the world of drones and their transformative impact on traditional security measures. The session began by addressing the significance of drones in manufacturing security and identifying the challenges faced by manufacturers in securing their facilities effectively.
Attendees were captivated by real-life case studies presented during the webinar, showcasing successful drone implementations in manufacturing security. These examples served as a powerful testament to the tangible benefits that drones bring, including improved threat detection, reduced response times, and enhanced overall security posture.
We are delighted to announce that the webinar was met with overwhelming attendance and positive feedback. Participants expressed their appreciation for the valuable insights shared by Martin and the practical applications of drone technology in their respective industries. The engaging Q&A session further highlighted the interest and enthusiasm surrounding this cutting-edge topic.
In light of the tremendous success of our recent webinar, we are excited to announce our upcoming event, "Thriving in Crisis: Cost-Efficient Security Practices for Manufacturers". Scheduled for Friday 22nd September 2023, this event will delve into how security can be effective without being costly, especially in this era of rising costs.
Join us as we explore the shifting landscape, cost-efficient security solutions, and the latest advancements in security. We will shed light on how these innovations are revolutionising manufacturing security and helping manufacturers thrive in a crisis.
Mark your calendars for Friday 22nd September 2023, and be sure to secure your spot for this informative and thought-provoking event. Registration details will be provided soon, so stay tuned for the official announcement!
We extend our heartfelt gratitude to Martin Twigg who made our "Unlocking the Future: Harnessing the Power of Drones in Manufacturing Security" webinar a tremendous success. Your support and active engagement are what made this event so special. We are sure we run this webinar again!
As we move forward, we remain committed to providing valuable insights and staying at the forefront of emerging technologies to empower manufacturing professionals worldwide.