Private Home Security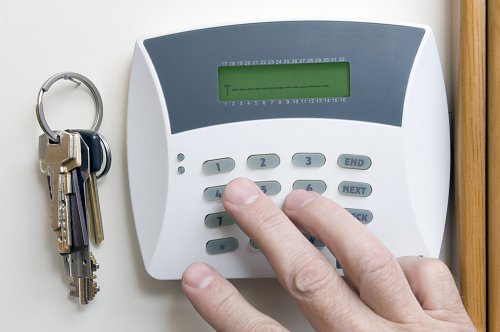 Equilibrium Risk provides a comprehensive Home Security package in Huddersfield. Whether you live in a small flat or a manor house, we can design and install a security system that will keep what's important to you safe. We understand the importance of peace of mind. That's why we are able to designed a home security system that will keep your loved ones and property safe. No matter what the threat or situation we have the knowledge and experience to protect what's important to you.
Layered Security Solution
Exterior Lighting
Intruder Alarm Installation
Wireless Home Security
Alarm Monitoring
Respond to any Incident
Post Incident Management
The initial stage for any home security system is a comprehensive security analysis. An Equilibrium Risk security expert will attend your property and conduct a complete security analysis. We can then design and install a home security system that will fit within any budget and keep your loved ones and property safe. Using our knowledge and experiences from the Military, we passionately believe in the effectiveness of a layered security solution. No security system is 100% secure, but using a layered security solution ensures that the strengths of one system overlaps the weaknesses of the next. It is home security that is Second to None.
I had concerns with regards to security and safety at home and spoke to Equilibrium Risk in relation to their personal protection services. I was impressed with their set up and attention to detail and entered into a contract with them.
We have subsequently had Equilibrium Risk install a full security system, alarm, cameras and monitoring so that day or night whether we are at home or not, we are fully protected and safe in the knowledge that we have Equilibrium Risk on call to respond to whatever our personal safety and security issues are.
Nick Beresford - Home Owner